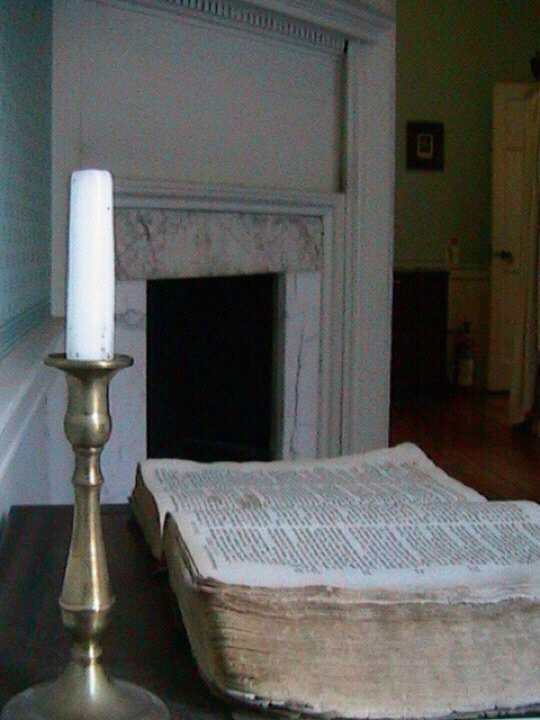 I have entered my thirty first year of ministry. I can truly say that I have been blessed.
This week I have the privilege of preaching at Yelvington Camp meeting located nearOwensboro Kentucky. I was thinking this morning how awesome it is to be preaching the same place that Billy Sunday preached many years ago. Billy Sunday was know as being extremely demonstrative when he preached. He would toss his coat and was known at times to get so excited that he would slide across the front of the front platform where he was preaching.
As I thought about preaching where he preached - I remembered
*I have preached from the same pulpit as Francis Asbury
*Stood on the grave of John and Charles Wesley's father where Charles Wesley preached after being thrown out of the church where his father was head vicar for many years.
*I have prayed in John Wesley's prayer room and I actually read the first three chapters of the gospel of John out of Wesley's Bible.
*I slept in the same room where Count Zinzendorf (greatly influenced the Moravians in America who influenced Wesley) who sent over 10,000 missionaries all across early America.
*I have been prophesied over by some of the greatest prophets in America ( Bob Jones - Heidi Baker).
However, nothing compares to walking where Jesus walked - preaching where Jesus preached. Experiencing the Jordan River, Calvary, the Mount of Olives, the Garden Of Gethsemane truly impacted my spiritual life greatly. Experiencing the places where Jesus, the true Son Of God came to earth to save, heal, deliver humanity are pinnacles of my earthly and spiritual experiences.
But the greatest experience in my life was the night when I repented of my sin and received the gift of salvation and when I was Baptized in the Holy Spirit. These experiences were great beginnings for me to a fuller abundant spiritual life. Now I am so privileged to be preaching throughout the United States and in many countries around the world. Who would have thought a boy from a small town in Tennessee.
God is waiting for each person to come to Him and be empowered to share His love - grace - and means of forgiveness through Jesus! It does not matter if you have not stood in some of the places I have stood - or walked in the footsteps where I have walked - what matters is that YOU stand is God's favor and power and YOU can walk in HIS footsteps.
Living a Resurrection Lifestyle,
Ric Wright
General Evangelist/ Revivalist